Tiki Hulaween Box Set LTD ED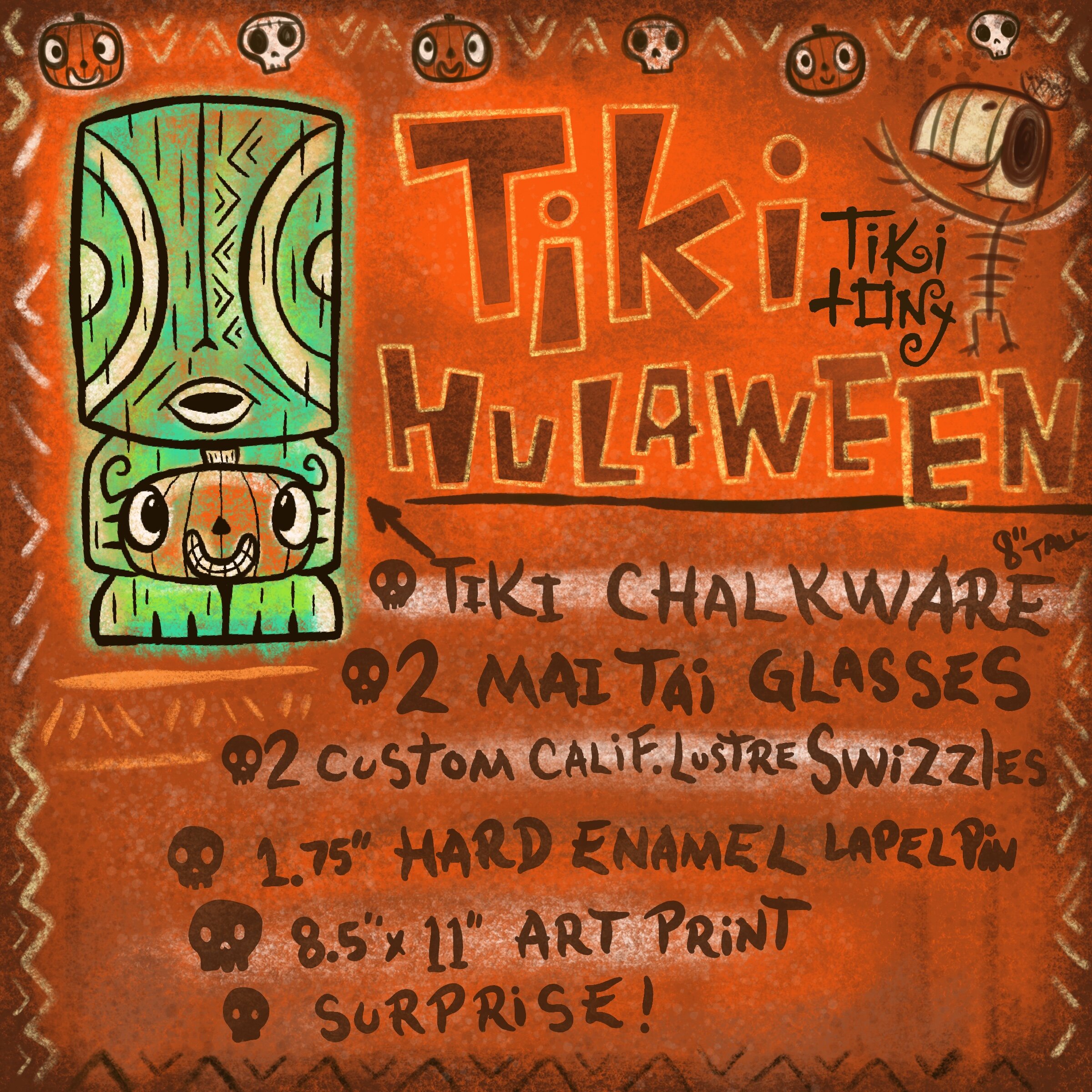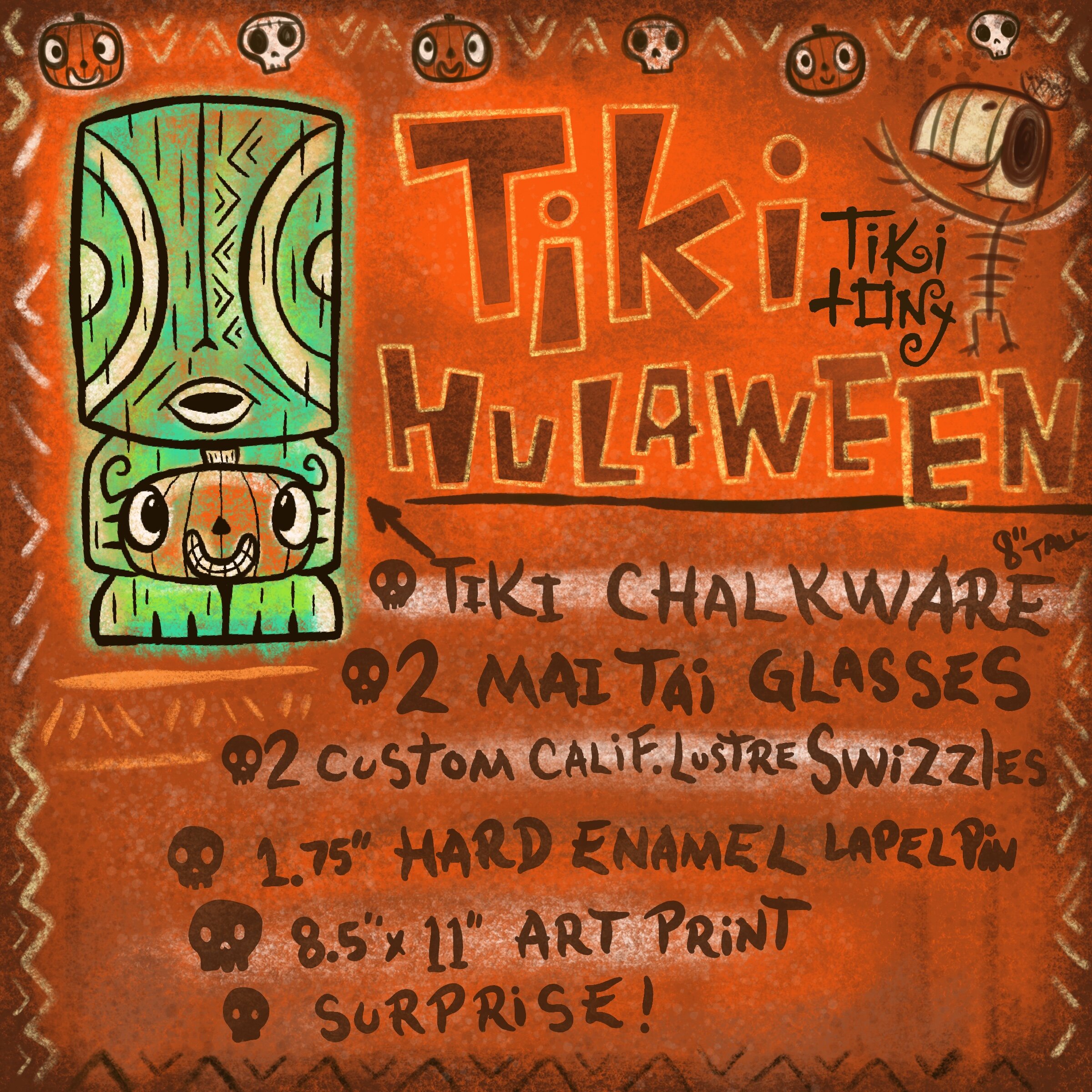 Tiki Hulaween Box Set LTD ED
Last few years box sets sold so quickly, thank you so much if you got one or are getting one!!


Set is $100 and shipping and packaging is $20


Ships first week October!!!


Set includes Tiki carving cast in hard plaster, approximately 8" tall or so and can hang on a nail or set on a shelf with your mugs!


2 mai tai glasses!


2 custom California Lustre Swizzles


1.75" hard enamel pin


8.5"x11" art print


surprise item!


Photo of print, Swizzles, glassware, and surprise!


thank you so so much!!